SUSTAINABLE DEVELOPMENT GOALS
---
Our commitment
More than 2,000,000 kg of aluminum recycled per year.
Maximum quality with minimum environmental impact: a responsible production process.
At STRUGAL we apply a strict environmental policy, in line with the social responsibility of the company. Therefore, we recycle and work with sustainable materials.
We certify our excellence in environmental policy through an EPD (Environmental Product Declaration) certified by AENOR. Thanks to this certification, we offer our clients a reliable, relevant, transparent, comparable and verifiable environmental profile, which communicates the company's respect for the environment.
Virtually all aluminum products can, from a technical (feasibility) and economic (profitability) point of view, be repeatedly recycled to produce new products, without losing the metal's quality and properties. Using recycled metals saves energy and preserves natural resource sources. That is why the increasing use of recycled aluminum in various applications gives it recognition as a green metal.
Our production centers are equipped with treatment plants that minimize the impact of wastewater in the lacquering and anodizing processes.
Energy saving and the use of sustainable materials are a clear objective within our company. For this reason, we collaborate with architecture studios, advising them on their projects and ensuring compliance, at all times, with the Technical Building Code. The proper use of the STRUGAL Series with Thermal Bridge Break contributes to energy savings in the buildings that we carry out.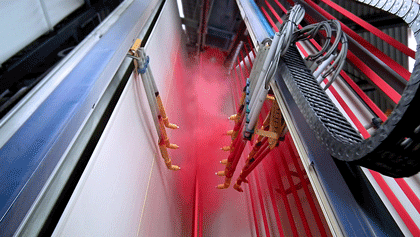 STRUGAL presents its Environmental Product Declaration (DAP) for its raw aluminum profiles, lacquered and anodized profiles, without and with thermal break, which has been developed and verified by AENOR in accordance with UNE-EN ISO 14025:2010 standards. and UNE-EN 15804:2012+A1:2014.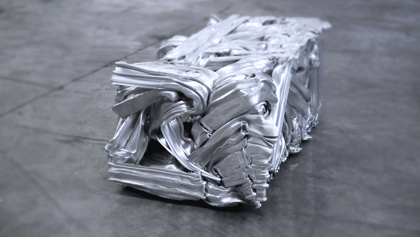 STRUGAL is committed to recycled aluminum billets, which contain a minimum of 90% recycled scrap. These three quarters of recycling comes exclusively from aluminum that has reached the end of its life cycle as a product in use, and is now back in the loop.