---
STRUGAL is satisfaction and well-being
From STRUGAL we have provided innovative solutions for construction and industry for more than 40 years. With a strong commitment to our clients and to our environment, being a clear reference in aluminum and PVC carpentry systems and facades for architects and developers, always seeking the satisfaction of our clients and the well-being of the end user.
We are continuous innovation, both in technological investment, in manufacturing processes, and in the design of new products, trying to be at the forefront of the sector, improving every day.
360º service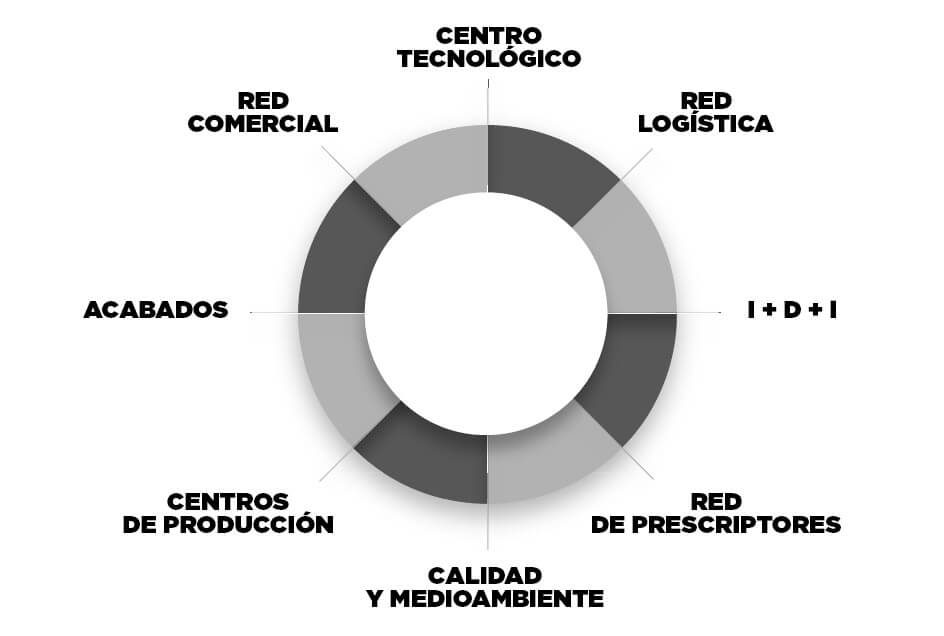 Products and applications
Range of building products.
 Aluminum and PVC systems.
 Light facades.
 Solar protection.
 Composite panel.
 Compact systems.
 Aluminum doors
Industrial applications:
 Transport.
 Solar energy.
 Automotive.
 Street furniture.
 Refrigeration industry.
 Decoration.
 Signaling.