SLIDING GLASS ENCLOSURE
STRUGAL Sliding Glass Enclosures are fully glazed enclosures without vertical profiles, which provide absolute transparency without causing any aesthetic impact on the façade.
---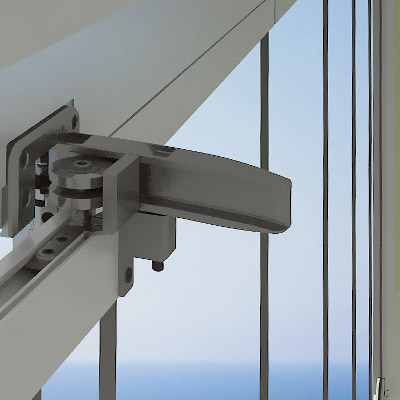 VENTILATION
Ventilation position that allows to control the flow of air entering the balcony.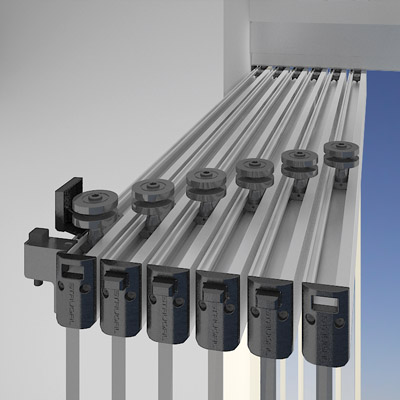 LIGHTNESS
Set of zamak bearings and swivel bases that allow the leaves to be moved smoothly at any angle from 90º to 180º.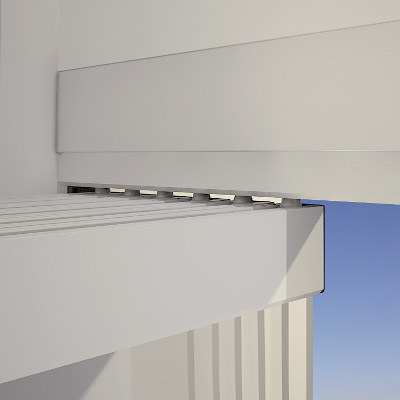 MINIMUM SECTION
Minimum section view of profiles, 47 mm. both in upper guide and in sheet.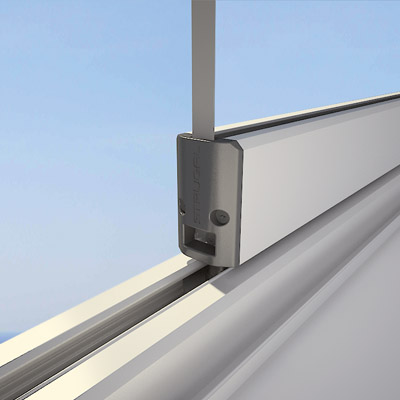 SIMPLICITY OF HARDWARE
Lateral covers, brackets and interchangeable turning bases.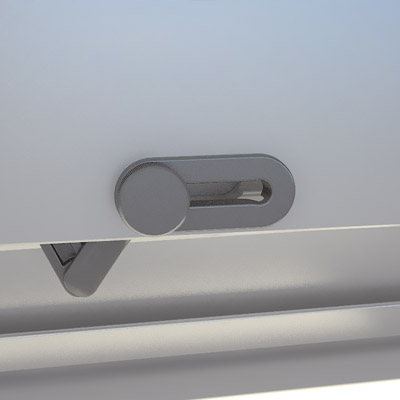 LOWER CLOSURE
Lower closure with innovative design mechanism.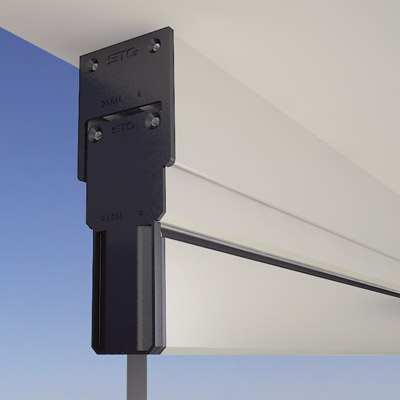 ADJUSTMENT
Height compensation profile to accommodate tolerances in construction.
MAIN FEATURES
TO MEASURE. Strugal Sliding Glass Enclosures adapt to any shape and need. It does not need work to be installed.

INSULATION. Acoustic reduction of up to 22 dB. Improves energy efficiency thanks to the chamber created between the system and the enclosures of the house.
FUNCTIONALITY. Ideal option to separate environments in terraces, offices, restaurants, etc. Reduces the entry of dust, noise, air and water from the outside.
CLEANING. The care and cleaning of the glass can be carried out comfortably on both sides from inside the balcony or terrace.
OPENING. Allows you to enjoy a terrace or balcony completely open to the outside.
SECURITY. High strength tempered glass and anti-theft protection with optional lock.
DESIGN. Straight lines design.